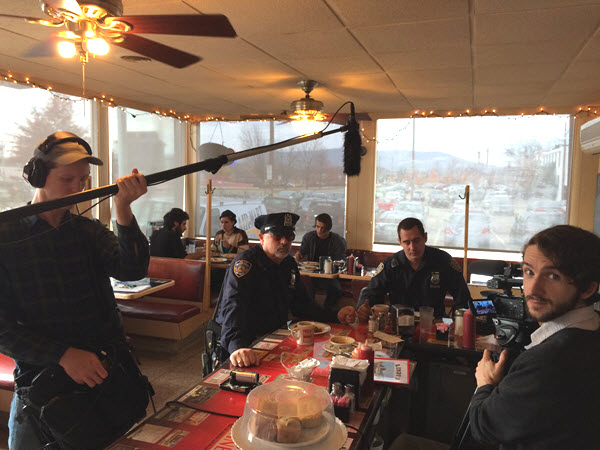 It All Began…
When I was 8 years old, I used my parent's super 8mm camera to create my first film.  It showed my brother and sister sliding down a pile of snow in front of our house. The next movie involved stopping and starting the camera as my brother sat on the ground in one place and then moved to another location.  We were delighted with the finished product and enjoyed watching my brother "drive" himself around the yard while sitting on his butt.  As a result of our first film-making project, none of us were inspired to go into the movie business.  But it could have happened right there and then.
Behind the Scenes
Fast forward fifty years and I am running a business in beautiful downtown Keene, New Hampshire.  It is a lovely spring day as a gentleman drives his car down Main Street and pulls into the parking space directly in front of our store.   Not an unusual occurrence, but on this day he just kept going and didn't stop.   Over the curb and across the sidewalk he went.  A lucky pedestrian narrowly missed being hit and a moment later the vehicle came to an abrupt halt as it smacked into the front of our building.  Some bricks went flying and the large glass window cracked from top to bottom.
The driver climbed out of his car and surveyed the damage.   A couple of our staff members went outside to greet him and made sure that no one had been hurt.  In a few minutes, the police arrived and confirmed that the driver was not intoxicated.  He apologized profusely and gave us his insurance information.   Then the man drove his car off of the sidewalk and headed home.  In the meantime, the customers inside our store kept shopping as if nothing had happened.   At Good Fortune Jewelry, it was business as usual and this made us wonder.  Perhaps, it was time to make our first film…
Lights..Camera..Action..
We decided to create a re-enactment of this "car crash" event.  Since the window had already been broken, we might just as well break the rest of it.  The brickwork also needed to be repaired, so why not have some fun before we arranged to have everything rebuilt?  We decided to play by the rules and first obtained permission from the city to drive our car on the sidewalk.   Next, we recruited some young filmmakers from the college and also purchased a small drone from The Pawn Shop.  We would use this flying camera to film the opening scene of the movie.
When everything was in place, our cast of customers and staff members assembled at the store.   The Works Café provided catering and Lindy's Diner invited us to shoot a segment of the film in their restaurant.   We even borrowed some NYPD police uniforms for added realism.  When we were ready to go, I shouted "action" and the cameras rolled.
Our team had a blast making the film and we are now planning the sequel.  Please send us an email and let us know if you'd like to be in the next production.  Good Fortune Jewelry is the largest pre-owned jewelry consignment store in the universe…. and when the Alien Spacecraft really does arrive, we'll need plenty of extras!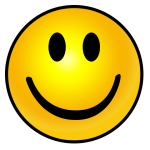 The Film Crew at GOOD FORTUNE JEWELRY
contact:  info@goodfortunejewelry.com  (to be in our next film!)