What people are saying…
So glad I found you online!
I received my beautiful pin this weekend and absolutely love it!! Thank you so much! The shipping was very quick and the packaging was so nice. Thank you again, and I appreciate the free pocket angel and polishing cloth. So glad I found you online! Awesome shop!! Sincerely, Nora F. Smith Williston, South Carolina
Wow!
Wow, did I make out Great! Sold my diamond engagement ring and found the perfect necklace for my daughter's birthday, all at the same place!
Sam Perkins
Cash in my pocket and a Smile on my Face
I walked out of Good Fortune with Cash in my Pocket and a smile on my face! Thank You, Deborah!
Laura Adams
I found a fabulous Pandora Bead…
I found a fabulous Pandora bead to make someone special very happy! Thank you for the fantastic and fast customer service.
Laura Kennedy Lama
Selling my pre-owned jewelry
I was astonished and delighted to receive the check from Good Fortune Jewelry for selling my pre-owned diamond and platinum bracelets. The timing was perfect and I hope someone enjoys them very much!
Susan Rueter
Stunning Pre-owned Engagement Ring
Every day I glance down at my stunning engagement ring and smile. Thank you for such a beautiful ring!
Melody Stone
Love shopping Pre-owned Jewelry
Love to stop in to Good Fortune Jewelry and browse through the pre-owned inventory every now and then. I've found some very pretty jewelry at your store that I am enjoying every day!
Cindy Brooks
Happily Engaged
I am now engaged. GOOD FORTUNE JEWELRY was amazing. Thank you!
John Arnone
My Favorite Jewelry Store!
GOOD FORTUNE JEWELRY is my favorite jewelry store!
Sherri Beckta
Wonderful Service
I had the good fortune to stop into GOOD FORTUNE when looking for a wedding band and was amazed at the wonderful service and the beautiful jewelry that was available!
Donna Perry
Great Service!
The service that my husband got when he went to look for our engagement rings was absolutely wonderful. He was so nervous because he wanted to get the right ring for me and the woman who helped him made him feel so comfortable!
Ashley Ragucci
---
Thank you for your support!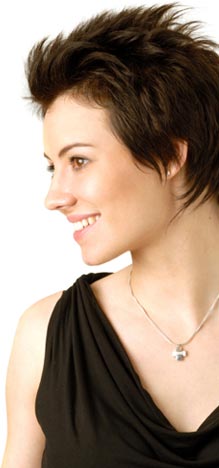 We'd love to hear from you